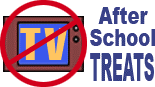 SEND DONATIONS*
WITH THE HOPE CENTER IN THE MEMO LINE TO:
AFTER SCHOOL TREATS, INC.
P.O. Box 995
Elkhorn, NE 68022
* Tax-deductible, 501(c)(3)
Mini-Grant #4: MOTIVATIONAL REWARDS
FOR THE HOPE CENTER FOR KIDS
2200 N. 20th St.
$250 to stock the Positive Impact Store
It costs $1,250 per month to stock the store.
If you would like to help purchase more motivational items,
please contact susan@afterschooltreats.com
            The Hope Center for Kids is a beacon of goodness in a gang-troubled, poverty-stricken part of northeast Omaha. Located in the former Boys Club building on North 20th Street, the Hope Center is an important after-school resource for disadvantaged children and youth.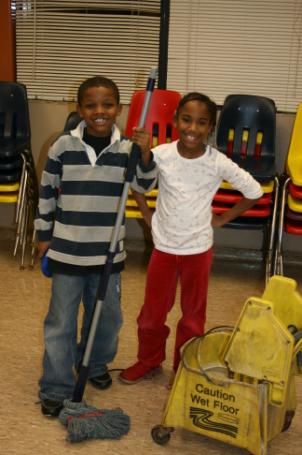 The Hope Center serves 21,000 hot meals every year, entertains 400 kids regularly with a safe and fun roller-skating experience, and boasts a high-school graduation rate for its members of 81%. That's nearly twice the 47% rate attained by the low-income community overall.
            The Hope Center's secret is a trained staff building relationships with youth around a solid core of Christian principles for living.
            As a motivational tool, the center has developed a Positive Impact Store. Through the month, kids and teens at the Hope Center earn points toward toys and gift items - tangible rewards that mean a lot to them. They demonstrate positive behavior, attend the Education Center, participate in the Art Center, conduct community service projects, and memorize the Bible verse / social skill of the week.
            Then they can earn rewards like these:
The Hope Center staff has found that these items are a powerful incentive for the children and youth. But coming up with the money to keep the store stocked is a constant worry.
      After School Treats is pleased to supply one $250 mini-grant to help meet that need, and hopes that many, many more mini-grants from this website will be given to help keep a lot of "hope" in the Hope Center! If you can help, please contact susan@afterschooltreats.com