Author Bio
Susan Darst Williams is a writer, editor, volunteer, wife and mother who has been active in education advocacy for more than 20 years.
She is contributing editor of RFD-TV The Magazine. That's the bimonthly publication of RFD-TV, a fast-growing national TV network based in Elkhorn, Neb., with a reach of over 31 million people. The magazine covers rural lifestyles, equine, agriculture, and country music and entertainment. See www.rfdtv.com
Susan's other websites are www.ShowandTellforParents.com, www.GoBigEd.com and www.RadiantBeams.org, with a humor blog, www.DailySusan.blogspot.com, thrown in for good measure.
A former newspaper reporter and longtime free-lance writer, Susan served on the board of directors of the Boys and Girls Clubs of Omaha, where she developed a keen interest in improving education for disadvantaged children. She hosted a talk show about education on a local radio station, taught newswriting and reporting at the University of Nebraska at Omaha, and has led a number of creativity and writing workshops and teams over the years.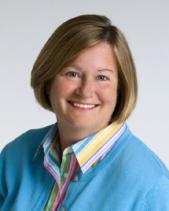 Susan and her husband Dave Williams, president of Drake-Williams Steel of Omaha, have four daughters: Jordan and Neely are Phi Beta Kappa college graduates, Eden is a student at the University of Nebraska-Lincoln, and Maddy is "majoring in freckles" at an Omaha-area grade school.
The After School Treats series is from Susan's collection of activities derived from her years of working with children, youth and adults in developing creativity and communication skills. She designed After School Treats to deliver enrichment activities that are different from what kids do in school, yet are still highly supportive of educators' goals.
She formed a tax-exempt, 501(c)(3) corporation, After School Treats, Inc., to receive charitable donations for mini-grants to provide enrichment opportunities for disadvantaged children and youth in the Omaha metropolitan area through After School Treats Mini-Grants. The Mini-Grants are funded through donations and the sale of ads on this website.
She hopes that hundreds more ideas for learning activities, and thousands of dollars, will be contributed by people who share her desire to help enrich the educations of all children, but especially the disadvantaged ones, who especially need and deserve our help and support.
Contact Susan via email, or write:
Susan Darst Williams
After School Treats
P.O. Box 995
Elkhorn, NE 68022