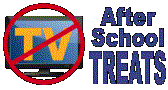 Food & Cooking:
Homemade Peanut Butter
Supplies:
See ingredients, below | Measuring spoons | Food processor | Spatula
Small canning jars (4-oz. jelly jars), one for each student
            Let's celebrate one of America's greatest scientists. He was born into slavery but became famous for his inventions to help poor farmers, many of them former slaves like himself. We are going to make homemade peanut butter and thank George Washington Carver! He invented peanut butter, among many other useful foods and products.
15 ounces unsalted roasted peanuts (almost 1 lb., which is 16 oz.)
1 tsp. kosher salt
1½ tsp. honey
1½ T. peanut oil
An adult should supervise this, since blades are sharp. Put the peanuts, salt and honey into the bowl of a food processor. Process for 1 minute.
Take the lid off. Scrape the sides of the bowl with a spatula. Place the lid back on and continue to process while slowly drizzling in the oil.
Process until the mixture is smooth, about 2 minutes.
Scrape into an airtight container, such as a small glass canning jar. Store in the refrigerator for up to two months.