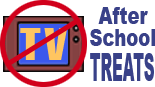 CAREERS:
Top 10 Lists


            Today's Snack: Have 10 of something healthy - ten baby carrots with ranch dip? Ten celery strips? Ten ham cubes? Ten cheese cubes? Whatever you have, wash it down with 10 ounces of cold milk.
--------------------
Supplies:
File folder | print out these lists | scrap paper
It is a great idea to start a "career folder" when you start exploring what you'd like to do when you grow up. Take an ordinary manila folder and start collecting articles, lists, news clippings, website addresses - anything that might help you browse through the wide world of career information, and begin to form a direction for yourself.
Here are some random lists that you can study and put in your folder. They cover some very important factors when it comes to career selection - how much the people who are already doing that job like it, how much money they make, and how easy it might be to find a job in that field because of demand.
These lists are compiled from 2006 data reported to the Bureau of Labor Statistics, U.S. Department of Labor.
Top 10 Careers With the Highest Job Satisfaction
1. Singers 
2. Firefighters
3. Aircraft assemblers
4. Pediatricians
5. College professors of communications
6. Educational, vocational and school counselors
7. Managers and supervisors of animal husbandry / animal care workers
8. Criminal investigators and special agents
9. College instructors - other
10. Therapists - other
Bottom 10 Careers With the Least Job Satisfaction
1. Mail clerks and mail machine operators (except U.S. Postal Service)
2. Program directors
3. Government clerks
4. Food preparation and service workers - other
5. Maids and housekeeping cleaners
6. Insurance policy processing clerks
7. Hotel, motel and resort desk clerks
8. Food preparation and service workers (including fast food)
9. Telemarketers
10. Aircraft cargo handling supervisors
Top 10 Highest Paying Jobs
1. Anesthesiologists
2. Surgeons
3. Obstetricians/Gynecologists
4. Orthodontists
5. Oral and maxillofacial surgeons
6. Internists
7. Prosthodontists
8. Psychiatrists
9. Family & General Practitioners
10. Business Chief Executives
Bottom 10 Lowest Paying Jobs
1. Food Preparation & Service Workers (including fast food)
2. Cooks - fast food
3. Dishwashers
4. Dining room and cafeteria attendants and bartender helpers
5. Hosts and hostesses - restaurant, lounge and coffee shop
6. Counter attendants - cafeteria and coffee shop
7. Gaming dealers
8. Shampooers
9. Waiters and waitresses
10. Ushers, lobby attendants and ticket takers
Top 10 Jobs That Don't Require a College Degree
1. Railroad Conductors & Yardmasters
2. Flight attendants
3. Real estate sales agents
4. Railroad brake, signal and switch operators
5. Pile-driver operators
6. Chemical plant and system operators
7. Subway and streetcar operators
8. Commercial divers
9. Gas compressor & gas pumping station operators
10. Brickmasons and blockmasons
Top 10 Careers by Employment Size (Demand)
1. Retail salespersons
2. Cashiers
3. Office clerks - general
4. Food preparation & service workers (including fast food)
5. Registered nurses
6. Freight, stock & material movers and longshoremen
7. Waiters & waitresses
8. Customer service representatives
9. Janitors and cleaners
10. Bookkeeping, accounting & auditing clerks