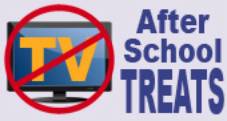 Business:
Year-Round Business Ideas
Today's Snack: Slice a zucchini into long sticks, and dip into some ranch dressing.
--------------------
Supplies:
Notebook, scratch paper and pen or pencil
            Discuss these ideas with a group and take notes on those that interest you:
Snack Sacks: Make up a variety of bagged snacks with a cute label - salty mixes, sweet mixes, granola mixes, nut mixes, and so on. Get permission to set up a sales table at a big tag sale, art show or other community events, or near a ballfield, playground, or park where a lot of people will be. You can set up the snacks on a wagon or cart. Offer free samples. Make up a business card and flyer in case they want to order more in the future, and set up a delivery route.
Technology Guru - You'd be surprised how many older people don't really know how to use their computer, cell phone, TV/DVD or other equipment very well. You could advertise at a retirement center, assisted living facility, or your church and neighborhood about a service in which you will meet with someone and show them how to do all the things that you already know how to do because you're a kid in this technological world! Just be sure your parent always knows exactly where you are, for safety's sake.
Photographer / Videographer - You can't believe how expensive adult photographers are. Yes, their work is beautiful, but for many people, it's too much of a burden. If you love taking pictures and are good at it, you can market your skills for special occasions such as graduation pictures, birthday pictures, anniversary pictures, sporting events, holiday gatherings, even wedding photos! Some people will want prints on paper, while others will just want the digital images. It's a big responsibility, so plan your pricing carefully.
Craft Sales - If you get compliments on your crafts, try making up a quantity of them and selling them at craft shows, fairs, carnivals or just to your family and friends and the people they know. You can make picture frames, T-shirts, bookmarks, scrapbooks, jewelry, or whatever you like.
Birthday Parties - Develop a theme, wear a costume, bring games and prizes, even bake the cake and bring the candles! You can arrange with busy parents to take over all or part of the duties for a memorable birthday party. Always bring balloons and a funny children's book or two to read to the kids. Don't forget face-painting!
Garage Sale Manager - Help an adult or family sell unwanted items and split the proceeds with them. Take a flyer about your services around your neighborhood or church. Arrange a percentage of the garage sale's total proceeds as your fee. Perhaps 30%? Try to schedule a different household each week, and multi-family or group sales are best. You might want to borrow several utility tables or hanging racks to bring with you to each customer. Take the first few days of the week to put up signs, place ads, gather the sales items, put pricetags on them and group them together attractively. Find ways to get the word out about the sale. Then, on the day or days of the sale, you "staff" it, talk to customers, take the money and make change. At the end of the sale, part of your job will be to transport things that didn't sell to give away to charity.
Paper Artist - You can make and sell personalized stationery, invitations, calendars and greeting cards. Work either by special order, or "on spec" - speculating what designs you think people will want to buy. Set your prices on a three-level ladder: take your actual cost per card and double it for the wholesale price that you would charge a store if they sold your cards, and then double THAT to come up with your direct-sale price. So if a card cost you 50 cents to produce, including your time, the envelope and a cellophane bag to protect it, then charge a store $1 to sell it for you, or charge a customer $2 for it if you sell it directly.