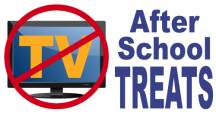 Bible Medicine For Times of Trouble
            Today's Snack: Give each child an individual sack of M&M's for this activity, and don't be too concerned if they don't ALL wind up in the pill bottle! You can set out a bowl of freshly-washed, cold apples, too, since a really good medicine is "an apple a day keeps the doctor away."
--------------------
Supplies:
Print out this list of Bible verses | scissors
Empty pill bottle for each child | Blank address label | markers
Single-serving sack of M&M's for each child
            Whenever you have trouble, you are never lost and alone. There's always the Bible to give you strength, consolation and healing!
            To show kids this truth, give each student an empty pill bottle and a blank address label. They can write their name and put "Bible Medicine."
            Then, read these Bible verses aloud to the group. Suggest that each child choose one as they listen. Later, they will receive that verse to roll up and put in their bottle of Bible Medicine!
            After you read each verse, each child can drop an M&M into their bottle - to eat later, when they need that "medicine."
            When you have read all of these verses aloud to the group, let each child select one verse. Cut it out with the scissors, and let the child roll it up tightly and drop into their medicine bottle. They can drop all their other M&M's in there, too, to take home.
The salvation of the righteous comes from the Lord; He is their stronghold in time of trouble.
Psalm 37:39
The Lord gives sight to the blind, the Lord lifts up those who are bowed down, the Lord loves the righteous.
Psalm 146:8
The Lord is good, a refuge in times of trouble. He cares for those who trust in him.
Nahum 1:7
Though he stumble, he will not fall, for the Lord upholds him with His hand.
Psalm 37:24
You are my hiding place; You will protect me from trouble and surround me with songs of deliverance.
Psalm 32:7
Though you have made me see troubles, many and bitter, You will restore my life again; from the depths of the earth You will again bring me up.
Psalm 71:20
Why are you downcast, O my soul? Why so disturbed within me? Put your hope in God, for I will yet praise Him, my Savior and my God.
Psalm 42:11
My flesh and my heart may fail, but God is the strength of my heart and my portion forever.
Psalm 73:26
Then no harm will befall you, no disaster will come near your tent. For He will command His angels concerning you to guard you in all your ways.
Psalm 91:10,11
Those who sow in tears will reap with songs of joy. He who goes out weeping, carrying seed to sow, will return with songs of joy, carrying sheaves with him.
Psalm 126:5,6
Love the Lord, all His saints! The Lord preserves the faithful, but the proud He pays back in full.
Psalm 31:23
Surely God does not reject a blameless man or strengthen the hands of evildoers. He will yet fill your mouth with laughter and your lips with shouts of joy.
Job 8:20,21
From six calamities He will rescue you; in seven no harm will befall you.
Job 5:19
For he has not despised or disdained the suffering of the afflicted one; He has not hidden His face from him but has listened to his cry for help.
Psalm 22:24
The Lord is a refuge for the oppressed, a stronghold in times of trouble.
Psalm 9:9
Though I walk in the midst of trouble, You preserve my life, You stretch out Your hand against the anger of my foes, with Your right hand You save me.
Psalm 138:7
You, O Lord, keep my lamp burning; my God turns my darkness into light.
Psalm 18:28
A righteous man may have many troubles, but the Lord delivers him from them all.
Psalm 34:19
For men are not cast off by the Lord forever. Though He brings grief, He will show compassion, so great is His unfailing love. For He does not willingly bring affliction or grief to the children of men.
Lamentations 3:31-33
The Lord is my rock, my fortress and my deliverer; my God is my Rock, in Whom I take refuge. He is my shield and the horn of my salvation, my stronghold.
Psalm 18:2
"I have told you these things, so that in Me you may have peace. In this world you will have trouble. But take heart! I have overcome the world."
John 16:33