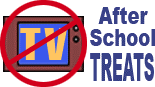 Takeout Choices: Red-Light, Green-Light
            Today's Snack: Go to your favorite drive-through, and order a side salad. Use the dressing sparingly. When you're not drenching your tastebuds with high-calorie, high-fat, high-salt foods, then the vegetables will suddenly taste better. Enjoy the colors and textures! And be glad for the good choice you made and its healthy results in your body!
--------------------
To do in advance:
It might be worthwhile to go to the websites
of the most popular takeout restaurants near you,
and download the menu selections as a starting point for a health and nutrition discussion
        Everybody's busy. Everybody orders takeout. It's a good idea to try to limit that to just once or twice a week, since usually takeout food has more calories, fat and sodium than you need, and not as many fruits and vegetables as you should have. Plus, it's usually a lot more expensive than if you cooked at home!
But we all "do" takeout, so let's just "do" it smart. Here's a list, by category, of the foods you should go for, and avoid, when ordering snacks and meals at a carryout window. Now, you know the old game, "Red Light, Green Light." Well, look at these checklists. Green type stands for a green light for foods you SHOULD order and enjoy; red type means a red light - stop, look and listen - these are foods you should NOT be eating:
Burger / Chicken Places:
↑ Do - dinner salads with grilled chicken; it's enough protein with good vegetable servings.
↑ Do - choose grilled beef or chicken over fried because grilled meats have less fat.
↓ Don't - French fries. High-fat, high-cholesterol, high-sodium.
↓ Don't - breaded or deep-fat-fried chicken; it's bad for your heart health.
↓ Don't - soda pop or shakes. Who needs empty calories and extra sodium?
Mexican Places
↑ Do - salsa; it's fat free and loaded with healthy veggies!
↑ Do - choose grilled chicken fajitas and either skip the fat-containing tortilla, or have just one.
↓ Don't - sour cream; it has three times as much far as vanilla ice cream!
↓ Don't - chorizo; it's tasty, but boy, it has a lot of saturated fat.
↓ Don't - chips; they are loaded with fat and it's hard to stop with just a handful.
Italian Places
↑ Do - order marinara sauce with pasta; it's non-fat and loaded with lycopene in the tomatoes, which is a good cancer prevention tool!
↑ Do - ask for extra veggies rather than extra cheese on your pizza if you're looking for more to eat.
↑ Do - go with a thin crust pizza, for less fat and calories.
↑ Do - add Parmesan if you're adding any cheese at all; it's tasty and relatively low-fat.
↑ Do - go for lower-fat meats such as prosciutto or carpaccio.
↓ Don't - garlic breadsticks are usually made of white bread with a lot of butter; that's a lot of high-fat, empty calories.
↓ Don't - cream- or cheese-based sauces such as alfredo sauce are extremely high-fat.
↓ Don't - deep-fat-fried ravioli or other deep-fat-fried dishes; they are bad for your heart.
↓ Don't - pepperoni has a lot of fat per serving.
↓ Don't - eat the crust; smart eaters leave it on the plate and use those calories later, on purpose, for the occasional, once-a-week splurge on a delicious dessert!