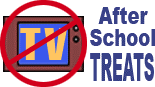 Asian Art: Fish Prints

Given today's theme, no wonder today's snack suggestion is . . . goldfish crackers! Did you know that goldfish are the most common household pet in America? There are millions and millions of them, and not a single one lives in the "wild." That's because goldfish were "man-made." In other words, humans developed them over many years to the point where they are no longer very well suited for natural settings, but are better off in aquariums. 'Way back in 265 AD, in China, small carp (fish) with certain pleasing color mutations were bred and developed into the fancy, flowing-finned goldfish we know and love today. There are as many as 125 varieties of pet goldfish. The oldest one in the world lived to be 41 years old!!!
----------------

Supplies:
One flat, whole, fresh fish
Block-printing ink
5" roller
Old newspapers
Blank newsprint or drawing paper
Small paintbrush
Here's an ancient form of Asian art that's a good illustration of how artists make creative use of the things they find around them. In China and Japan, a lot of people live by the ocean, so it's no accident that Chinese and Japanese artists began using a common ocean creature - the fish - in their art.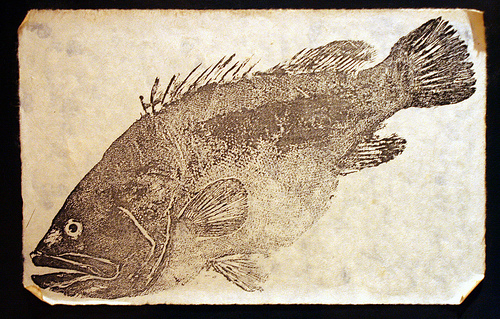 You could combine this art activity with a mini-field trip to the grocery store, a specialty fish store, or an Asian grocery store. Ask a lot of questions and learn a lot about fish, both as a food and as one of the most important and numerous creatures on Earth.
In the seafood or meat section, buy a flat, whole, fresh fish. You don't want a fillet, which is just the meat; you want the whole fish. Look for the one with the most detail in its body. Flounder or Sole are good choices. It's a good idea to have several kids share one fish to keep costs down.
Other materials needed are block-printing ink found at craft stores (if you get red, yellow and blue you can mix your own colors), a 5" roller, newspaper or newsprint, drawing paper, water and a paintbrush.
First, mix the color ink you want and pour out the ink on a piece of paper. Roll the roller over it several times. Then "ink" the fish with the roller, going over the scales, eye, fins and other details so that the fish is covered completely.
Be careful not to apply the ink too thickly or the scales and details of the fish won't show up as nicely on your print.  Use the smaller paintbrush to cover areas the roller missed.
When you're ready, lift up the fish and place it, ink-side down, on the newsprint or drawing paper.
Cover the fish with newspaper and press down on it lightly with your hands. You want to make a good impression - literally - so you want to apply pressure, but not too much or the ink will "blob."
Remove the newspaper and lift the fish by the tail, peeling fish from paper.
Let dry and frame.
-- Contributed by Cynthia Jernstrom, longtime educator