SEND TAX-DEDUCTIBLE DONATIONS* TO:
AFTER SCHOOL TREATS, INC.
P.O. Box 995
Elkhorn, NE 68022
* Nonprofit, 501(c)(3)
Mini-Grant #11: Field Trip on Da Vinci
For Miller Park Elementary CLC
            Approximately 80 students from Miller Park Elementary School and their teacher-leaders will tour a science-based, interactive Leonardo da Vinci exhibit at the Strategic Air and Space Museum on March 23, 2010, on a grant from After School Treats.
Even though they attend the federally-funded CLC (Community Learning Center) after-school program, the field trip will take place in the morning because the Omaha Public Schools are not in session that week. The CLC provides programming all day when school is out of session.
On the day before, After School Treats will introduce the students to da Vinci with a series of mini experiments and activities related to his amazing achievements in inventions, art and other topics.
Miller Park School is located at 5625 N. 28th Ave.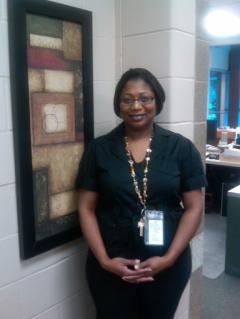 The grant was awarded to honor SharVonna Bradley, a CLC staff member at Miller Park who was recently chosen as the Nebraska recipient of The Points of Light Foundation/Kids Care Clubs Volunteerism Award.
Ms. Bradley won a trip for four to Orlando, Fla., and represented the state in ceremonies at Epcot in February.
She was honored for her more than 10 years of volunteerism, working with youth and elderly throughout Omaha. She has worked with foster and youth group homes, nursing homes and in-home care, along with serving the Miller Park students in the after-school program.