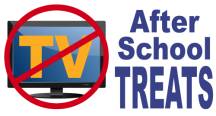 The 12 P's of Prayer
            Today's Snack: What else, on this day of "p's" . . . but pizza? Make it pepperoni!
--------------------
Supplies:
Bible
Print out one set of "P's" for each student - see  below
Poster paper and markers
Prayer is simply talking with God. No, you don't hear His answers . . . but you can see, feel and experience them in your personal life.
Regular prayer is at the heart of a personal relationship with Jesus Christ. It's as important as eating, drinking, breathing and sleeping.
The better your prayer life, the better your life tends to go all around. You understand yourself and your challenges better. You understand other people better.
Praying at least once a day, and better yet, throughout each day, is a great way to help you stay calm and focused. You can face the future with the confidence of knowing God, despite life's worst storms and toughest circumstances.
To get started making prayer an important part of your everyday life, get into the habit of bedtime prayer and mealtime graces. Then you are praying four times a day. It's great practice!
It's a good idea to memorize a couple of prayers, such as the Lord's Prayer (Matthew 6:9-13). That's enough for most times when you are a child.
But somewhere in those "tween" years between childhood and adulthood, when your own identity is coming forward and you are dealing with things on your own instead of always handing your problems over to your parents and teachers, it's time for the individual to develop a personal prayer life that's just between the individual and God.
            Keeping this conversation going for days, weeks, months and years - with more time spent listening than talking -- makes the communication with God richer, deeper and more powerful.
When bad things happen or you have big questions for God, it's a lot easier to talk to Him because you know how to do it on a regular, daily basis, than if you only call on Him once in a blue moon, under great stress.
Besides, He's a great guy - the greatest - and you really ought to get to know Him. How do you get to know anybody? You talk to them. So to get to know God, you pray. Prayer's the perfect way!
            OK, so let's get started. Make a poster of these. Here's a list of "p" words to Post on your wall or Put in your Bible to remind you of all the good things that prayer Provides:
            Personal intimacy and deeper relationship with Jesus Christ
            Perspective on God's personality
            Positive faith attitude - knowing you can trust Him
            Purifying process in your heart - recognizing your own sin and, hopefully, preventing it
            Passion for obedience
            Pressures get smaller
            Peace!
            Provision for your needs
Proof that God listens, based on how He comforts you and answers your prayers
            Pathway for your spiritual growth
            Power for your witness to others
            Productivity in your entire life
Here are some P's that you can print out, cut out, and use in your poster:
P P P P P P P P P P P P P P P P P P
P P P P P P P P P
P P P P P P P P P