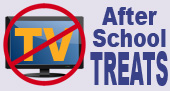 Hershey's Kiss Angel
            Today's Snack: Better have enough Hershey's kisses on hand for snack when you make this craft. A couple of kisses go great with a banana and a cup of cocoa.
--------------------
Supplies:
For each angel - one silver-wrapped Hershey's kiss, paper label carefully removed
One piece of bowtie pasta, painted or sprayed with gold glitter glue or paint
One clear glass marble
One 1" section of gold pipe cleaner, bent into a halo shape
Hot-glue gun (adult supervision required!)
A service learning club from a middle school took along dozens of these bright little angels, and gave them out during a caroling excursion to a local nursing home. The residents adored receiving them!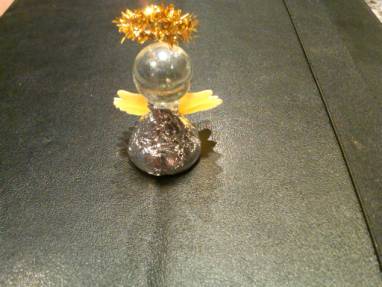 Simply hot-glue the glittery bow-tie pasta onto the Hershey's kiss as the angel's wings. Then hot-glue the marble onto the tip of the candy, pressing down slightly, as the head. Finally, hot-glue the mini-halo to the back of the marble.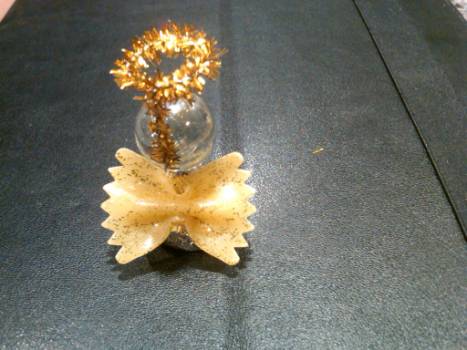 Be sure to tell recipients that they really shouldn't eat the chocolate. Besides, that would ruin the angel. It'll store in a cool place for years of Christmas enjoyment.