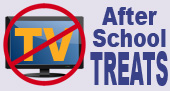 Food & Cooking:
Popcorn Physics - It's In the Bag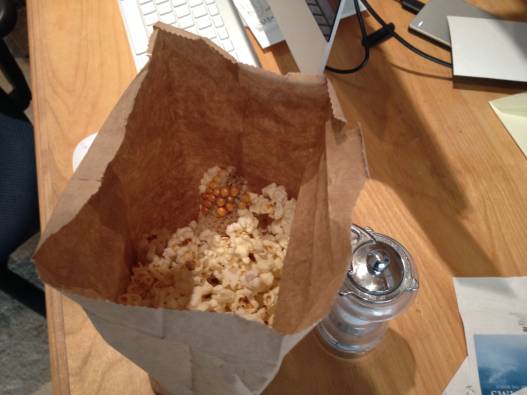 Supplies:
One paper lunch bag
One dried unpopped cob of popcorn
Microwave oven | salt
--------------------
You can make a healthy after-school snack and experience science right before your eyes with a different kind of microwave popcorn. Let's use a cob!
Gardeners who grow their own popcorn can let the crop cure and dry on the cob, and store the cobs in an airtight container for winter use. Ask around for someone who does this and will lend you a cob, so you can try this trick. Or call the local organic or country store to see if they might have some on hand that you could purchase.
Then, on a chilly winter's afternoon, plop the popcorn into a paper bag, fold the top over a time or two, and microwave on high for 2½ to 3 minutes.
Voila! The popcorn pops right off the cob, into the bag. If there are a lot of unpopped kernels still on the cob, you can pour off the popped corn into a bowl. Replace the cob into the paper bag and go again, this time for 30 seconds at a time, until it's all popped.
Better still is to eat the popped corn right out of the bag.
So what's the science in all of this? According to Devin Rose, a food scientist at the University of Nebraska-Lincoln, there's a starch inside each kernel that is called the "endosperm."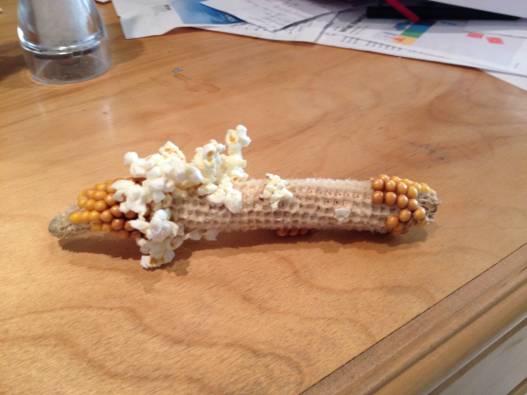 It contains some water. When you heat up the kernel, as in a microwave oven or in a skillet on the stove, the water inside the kernel turns into steam. The steam pushes into the hard starch of the endosperm and makes it like molten lava from a volcano. When the hull around the outside of the kernel can no longer contain it, POP! The water vapor escapes and the kernel explodes!
The starch that was inside instantly cools and forms that wonderful, spongy, white flake that we call "popcorn."
This simple process uses lots of scientific principles from thermodynamics, biomechanics, acoustics and more. Besides all that . . . it tastes great!